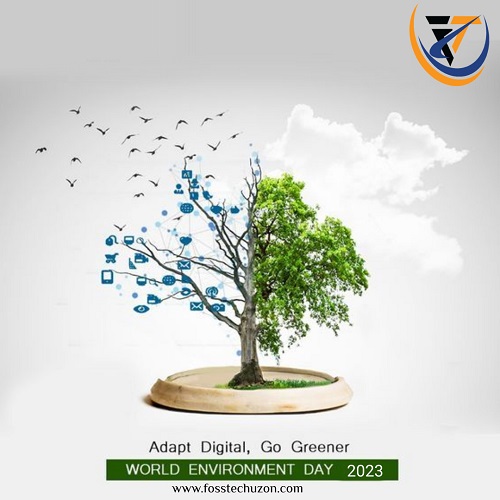 "We never know the worth of water till the well is dry."
"The environment and the economy are really both two sides of the same coin. If we cannot sustain the environment, we cannot sustain ourselves."
World Environment Day is observed on June 5th every year and serves as a global platform to raise awareness and promote action on environmental issues. It was established by the United Nations in 1972 and is celebrated in over 100 countries. Each year, World Environment Day focuses on a specific theme to address pressing environmental challenges and inspire positive change. The day aims to encourage individuals, communities, and governments to take steps towards sustainable practices, conservation of resources, and protection of the environment. It is a reminder for everyone to be mindful of their impact on the planet and to strive for a more sustainable and harmonious relationship with nature.
First held in 1973, it has been a platform for raising awareness on environmental issues such as marine pollution, overpopulation, global warming, sustainable development, and wildlife crime. World Environment Day is a global platform for public outreach, with participation from over 143 countries annually. Each year, the program has provided a theme and forum for businesses, non-government organizations, communities, governments, and celebrities to advocate environmental causes
#worldenvironmentday #environment #nature #environmentday #gogreen #climatechange #earth #world #india #fornature #green #saveearth #ecofriendly #biodiversity #savetheplanet #photography #naturephotography #life #sustainability #trees #recycle #saveenvironment #tree #wildlife #planttrees #save #plantatree #covid #sustainableliving #naturelovers